Newsletter May 2022
Ajax clinic
Neighborhood families for everyone
Which teacher will your child get in the new school year?
Study day Friday 24 June (school closed)
Holiday (vacation) schedule 2022-2023
Messages from the TSO (lunch hour care)
Birthdays in May and June

Ajax clinic
On Thursday 12 May, the A.Bekemaschool was all about Ajax. In and around the school, all kinds of activities were organized for the students by a team of enthusiastic volunteers from the Ajax Foundation: sports and games, managing money, social media and health. Ajax is based in our municipality and wanted to give something back to the schools in Ouder-Amstel.
On this day are also the Ajax standards and values were discussed, from this a selection:

The Ajax player
Is responsible for his behavior and development.
Has respect for himself, the other and his environment.
Is disciplined both on and off the field.
Has fun while playing soccer.
Shares a goal with his teammates and enjoys working together to achieve it.
Has the ambition to develop himself optimally.
Always takes initiative.
Is creative in his actions and making choices.

The core values of the A.Bekema School: joy, ownership, safety, together, inspiration. A perfect match, you see?

Neighborhood families for everyone
Neighborhood Families ('Buurtgezinnen') is for all families with children of all ages who, for whatever reason, need support in raising their family. Families that have no family, neighbors or friends nearby to call on. The strength of Neighborhood Families is that it is accessible and very simple. A family that requests support (demand family) is linked to a family in the neighborhood that wants to provide support (support family). Under the motto 'We do raise children together'. This way children get some extra love and attention and parents get some relief. This prevents problems from getting worse and ensures that children grow up positively in their own families.

Is this something for you? Could you use an extra helping hand? Or are you that family that occasionally welcomes other children? Sign up via https://www.buurtgezinnen.nl/aanmelden/ You can also email nicole.vdspek@buurtgezinnen.nl or call Nicole on 06 22 84 74 81.

Which teacher will your child get in the new school year?
You will be informed during the week of June 24th about the staffing of the groups for the new school year. On Thursday 14 July (the last day of school) the children will be introduced to their new teacher.

Study day Friday 24 June
On June 24th there will be no school for the kids due to a study day for our staff. The day is dedicated to the evaluation of the (almost ended) school year 2021-2022, analysis of the latest Cito results, group plans, and the preparation of report cards.

Holiday schedule 2022-2023
Below you can read the dates of the school holidays (vacation periods and holidays) 2022-2023. Please note!

Autumn break 15-10/23-10-22
Christmas break 24-12-22/08-01-23
Spring break 25-02/05-03-23
Easter weekend 07-04/10-04-23
May break (incl. King's Day 27-4) 22-04/07-05-23
Ascension ('Hemelvaart') 18-05/19-05-23
Pentecost ('Pinksteren') 29-05-23
Summer holidays 22-07/03-09-23

As soon as the study days are known, they will also be announced.

Messages from the Lunch hour care team ('Tussenschoolse Opvang' or TSO)
Delicious dishes
For the people who don't know me yet, I'm Mo Rguibi. I have been a service ambassador for the Bijenkorf in Amsterdam for several months now. I am 46 years old, and I live in Diemen. I have been working for the Bijenkorf for over 24 years. For the corona I cooked and baked with your children during the TSO. Unfortunately, we were forced to stop the cooking activities. At the beginning of May we have I was able to pick this up again and started baking muffins. Every Tuesday we try to dive into the kitchen with a class to make delicious dishes.

Wanted: a TSO volunteer
Together with the pedagogical staff of KMN Kind & Co, volunteers organize the lunch hour care at the school. A permanent group of enthusiastic employees is committed every week to a nice lunch break for the children who are stay for lunch at noon. There is currently a vacancy for a TSO volunteer. Interested parties can register with Paul Arends. You will not be alone! The pedagogical staff provide guidance and the teachers also contribute. There are a number of conditions:

The TSO volunteer:
- Has affinity or work experience with children
- Creates a situation where children feel safe
- Accompany the children while playing outside
- Ensures a clean space during the lunch hour
- Supports and works together with the pedagogical staff
- Knows how to keep an overview and to bring structure
- Have a good command of the Dutch language
- Has an open and flexible attitude and you communicate clearly
And…each TSO volunteer receives a compensation of €10.00 each time.
Birthdays in May and June
Happy birthday to all!

Date and group:
3 Madée 7
3 Yula 1/2b
8 Clemens 8
9 Romano 7
13 Nariño 1/2b
14 Lan Dinh 1/2b
16 Valeria 1/2a
19 Sverre 1/2b
19 Thiemo 6
20 Nolan 1/2a
21 Fjodor 4
21 Oliver 1/2a
22 Avelynn 1/2b
25 Zlata 5
27 Carolina 5
28 Lisa 1/2a
29 Keljenn 7
30 Luka 3


Jun e
2 Philip 5
3 Justice 1/2b
4 Dominik 6
6 Luna Mae 5
6 Yfke 1/2b
9 Feline 6
11 Dayo 5 12 Boaz 6
16 Oumniyah 7
17 Kaylend 7
19 Jip 1/2b
19 Rhys 1/2a
20 Zora-Noa 4
22 Joellyin 7
22 Marcus 8
23 Diego 1/2b
25 Nia 3
27 Senna 1/2b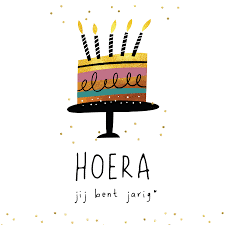 On behalf of the team, I wish you a very nice weekend!
P.(Paul) Arends